---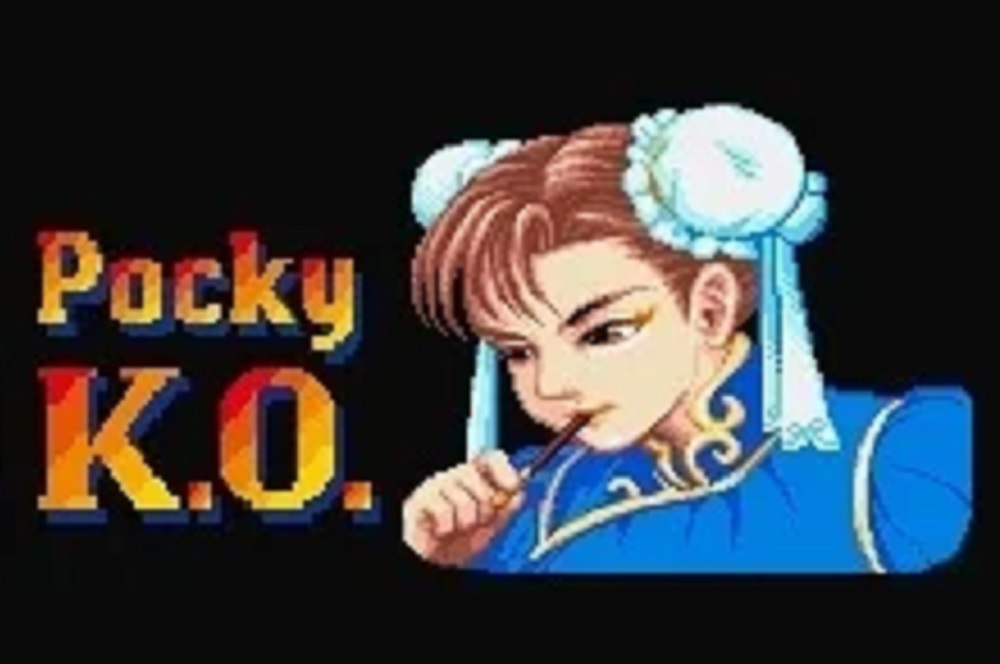 Pocky & Socky
If you're waiting on tenterhooks for Capcom's Street Fighter 6, then never fear, as the veteran developer has you covered with this baffling adaptation of the genre-defining Street Fighter II, now layered thickly with the chocolate-coated biscuit snack treats known the world over as "Pocky".
Yes, in a new promotional event, Capcom and Pocky distributor Ezaki Glico have created a variant of the 1991 arcade classic, freshly populated with those snack treats your anime-loving friend eats by the truckload. Specially decorated "Pocky K.O." boxes will be distributed throughout Japan from tomorrow, November 29, with images of the original World Warriors emblazoned on the packaging. Inside, a special code will afford access to Street Fighter II: Pocky Edition, which can be played on mobile platforms and web browsers.
What this boils down to is a typically regular edition of the grandfather of fighting games, imbued with extra Pocky advertising. For example, characters will hold Pocky sticks/boxes in their hands during victory poses. As a weird touch, players can achieve a special "Pocky K.O." when the health bar hits the correct chocolate-to-biscuit ratio on an average Pocky stick. Baffling. They could have at least applied Rainbow Edition physics.
Pocky? Partial Credit!
Of course, I'm not really angry about it. It's darn tragic, mind, but it's harmless fun. It's not even the first time that Pocky and Street Fighter have collaborated. Who remembers Street Fighter V's relatively pointless "Pocky K.O. Challenge" — a tournament that featured the same "sweet spot" qualifications for landing that elusive Pocky K.O.? Glico has also noted that it plans to build a Street Fighter II: Pocky Edition cabinet to take to trade events. A frightening prospect. The last thing yer boy Moyse needs is an excuse to eat even more chocolate whilst gaming.
The post Pocky and Street Fighter team up for bastardized SFII variant appeared first on Destructoid.
Print