---
The last couple of years have been tough for the semi-traditional Black Friday deal hunt. The pandemic has put a damper on the yearly in-store shopping rush, and now supply chain problems are making it difficult to find computers, consoles, GPUs, and all sorts of other things. So buying some gear (let alone at a discount) has been a challenge. Nonetheless, while you still can't find a PS5 or an RTX graphics card on store shelves for love nor money, shoppers should be able to grab a few early Black Friday gaming deals on PC and console accessories.
How will supply chain problems affect Black Friday gaming deals?
A combination of semiconductor shortages, a cryptocurrency market boom, and annoying scalpers have driven up demand for both recent game consoles and graphics cards. That means that if you're hunting for a deal on the PlayStation 5, Xbox Series X/S, new OLED Switch, or any kind of Nvidia or AMD graphics card, you'll be disappointed. Frankly, you'll be incredibly lucky just to find these items in stock at their retail prices.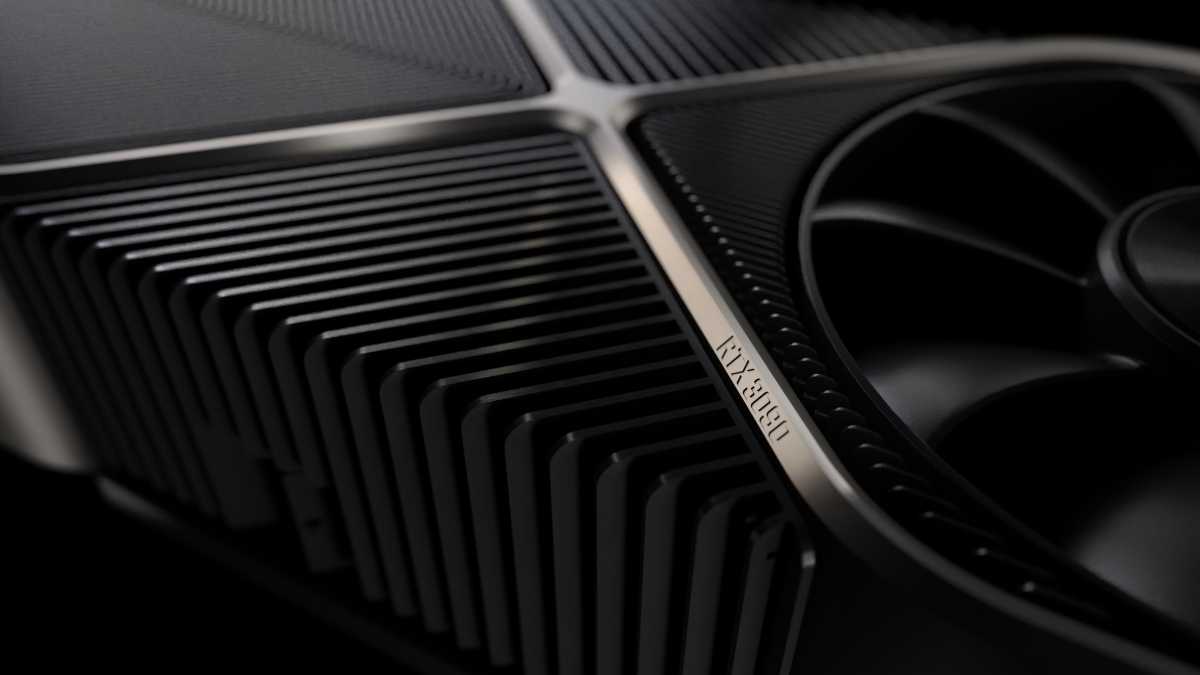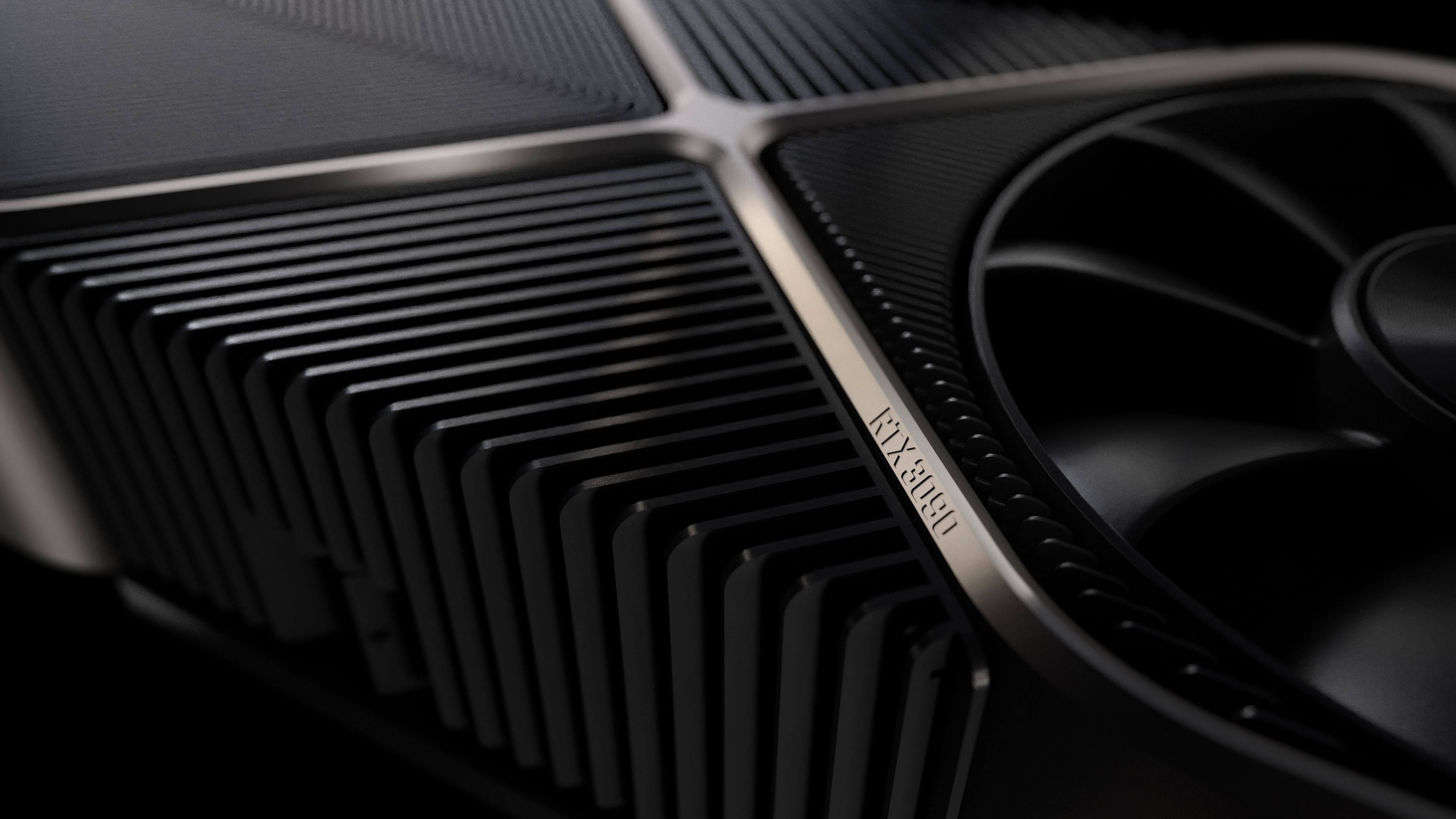 Nvidia
Other gaming items, especially individually sold games themselves, will be less affected. You should still be able to find deals on most computer components (with the possible exception of the newest and most powerful CPUs), and gaming accessories like keyboards, mice, monitors, speakers, and controllers. Stock may be more limited—and prices somewhat higher—than experienced shoppers are used to.
What follows is our catch-all omnibus for gaming hardware. PCWorld also has dedicated Black Friday deal pages for mice, keyboards, monitors, standard laptops, Chromebooks, and all sorts of other stuff.
Black Friday game console deals
Xbox Series S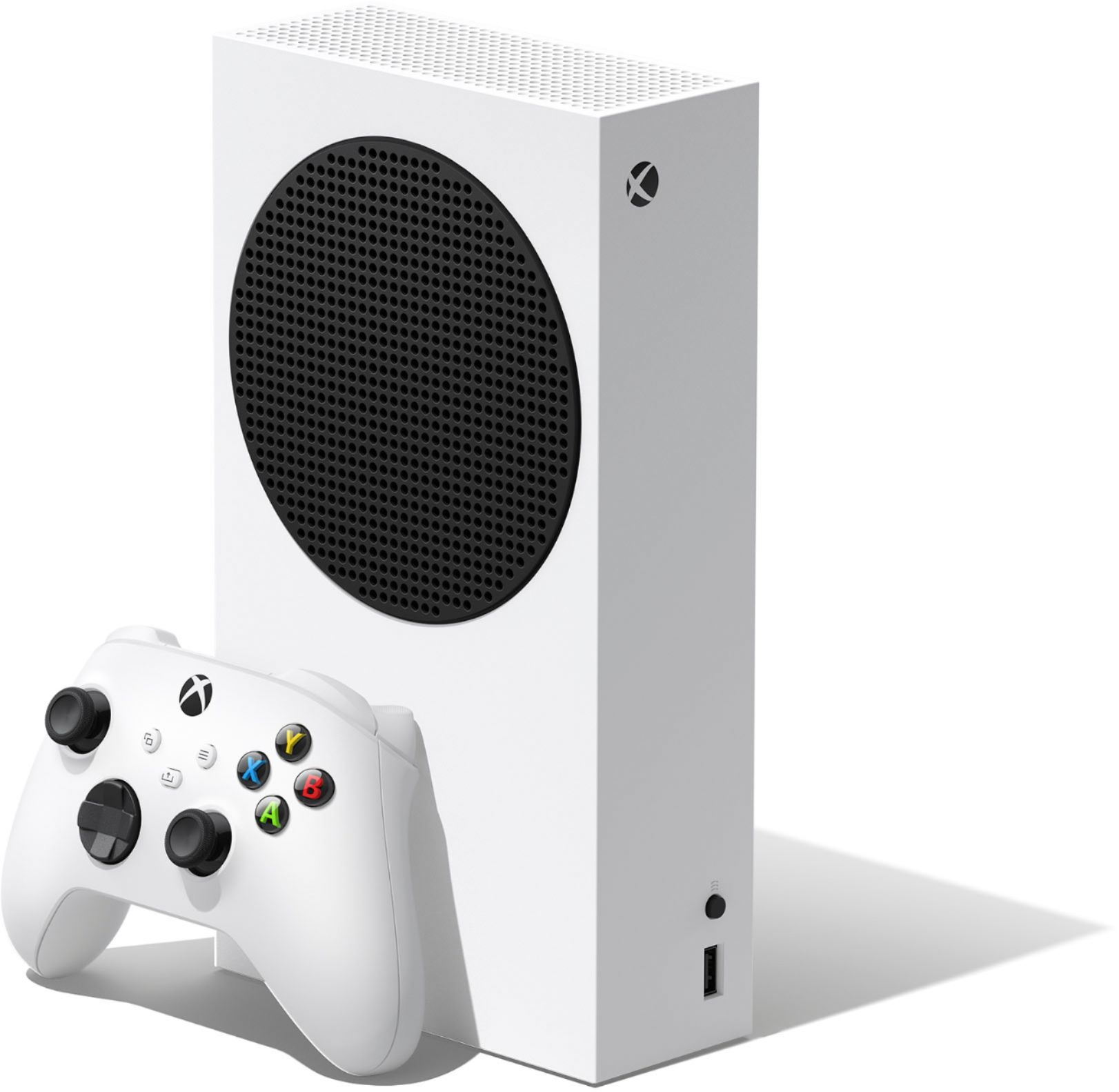 Microsoft
From: Best Buy
Retail Price: $299.99
Best Buy appears to have a solid stock of Xbox Series S units shipping to at least some areas, with a smattering of retail availability. Other retailers might also have a few units, but don't hold out for a Series X.
Nintendo Switch + Mario Kart 8 + 3 Months Switch Online
Nintendo
From: Best Buy
Non-bundle price: $370
Now: $300
The Switch is still hard to find years after its initial launch. This bundle includes a digital copy of Mario Kart 8 Deluxe and three months of Nintendo's online service, a value of about $70, for the base price tag of the Switch alone.
Nintendo Switch bundle at Best Buy
Black Friday gaming desktop deals
HP Pavilion Gaming Desktop
HP
From: HP.com
Was: $650
Now: $550 ($100 off)
This Ryzen-powered entry-level gaming PC won't bust any benchmarks, but it's a great place to start if you're on a budget. You can add a GTX 1660 Super graphics card for under $100, or a newer RTX 3060 for just $320.
See the HP Pavilion Gaming Desktop at HP.com
iBuyPower Core i5 RX 570 Gaming Desktop
iBuyPower
From: Best Buy
Was: $1000
Now: $850 ($150 off)
Not only is this a perfectly good starting place for a gaming desktop, with enough power to play most games at low-to-medium settings, it's got tons of room for improvements later. It also comes with a decent mouse and keyboard!
iBuyPower Core i7 RTX 3080 Ti Gaming Desktop
iBuyPower
From: Best Buy
Was: $3200
Now: $2600 (25% off)
If you're ready to step up to the big leagues, this pre-built machine has some of the most powerful parts around, including an 11th-gen Core i7 processor, RTX 3080 Ti graphics card, and a 1TB M.2 SSD.
ABS Master Core i5 RTX 2060 Gaming Desktop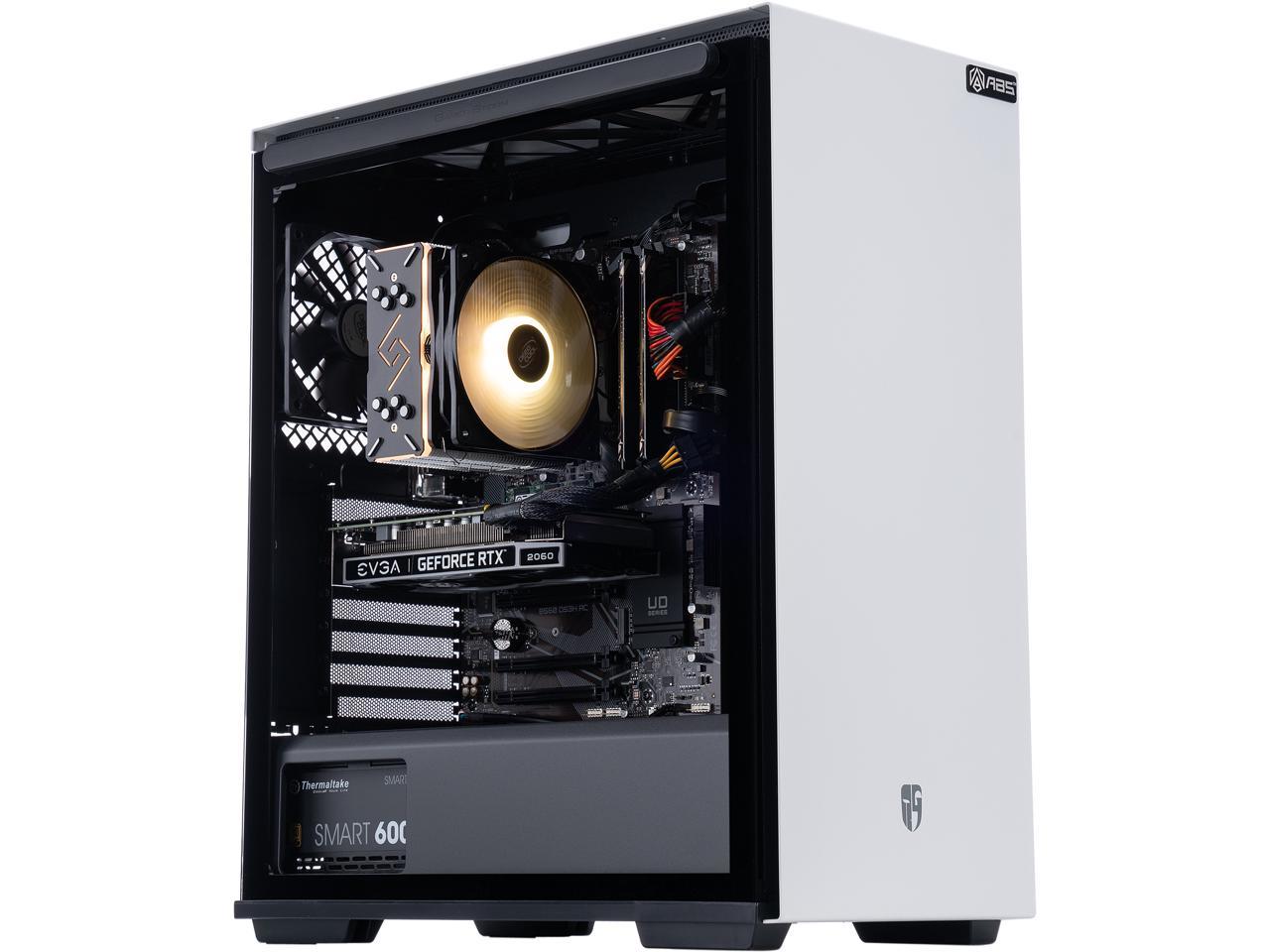 ABS
From: Newegg
Was: $1300
Now: $1100 ($200 off)
This mid-range desktop is running an older graphics card, but otherwise has some pretty great parts and a great platform for more powerful upgrades.
HP Pavilion Core i5 Gaming Desktop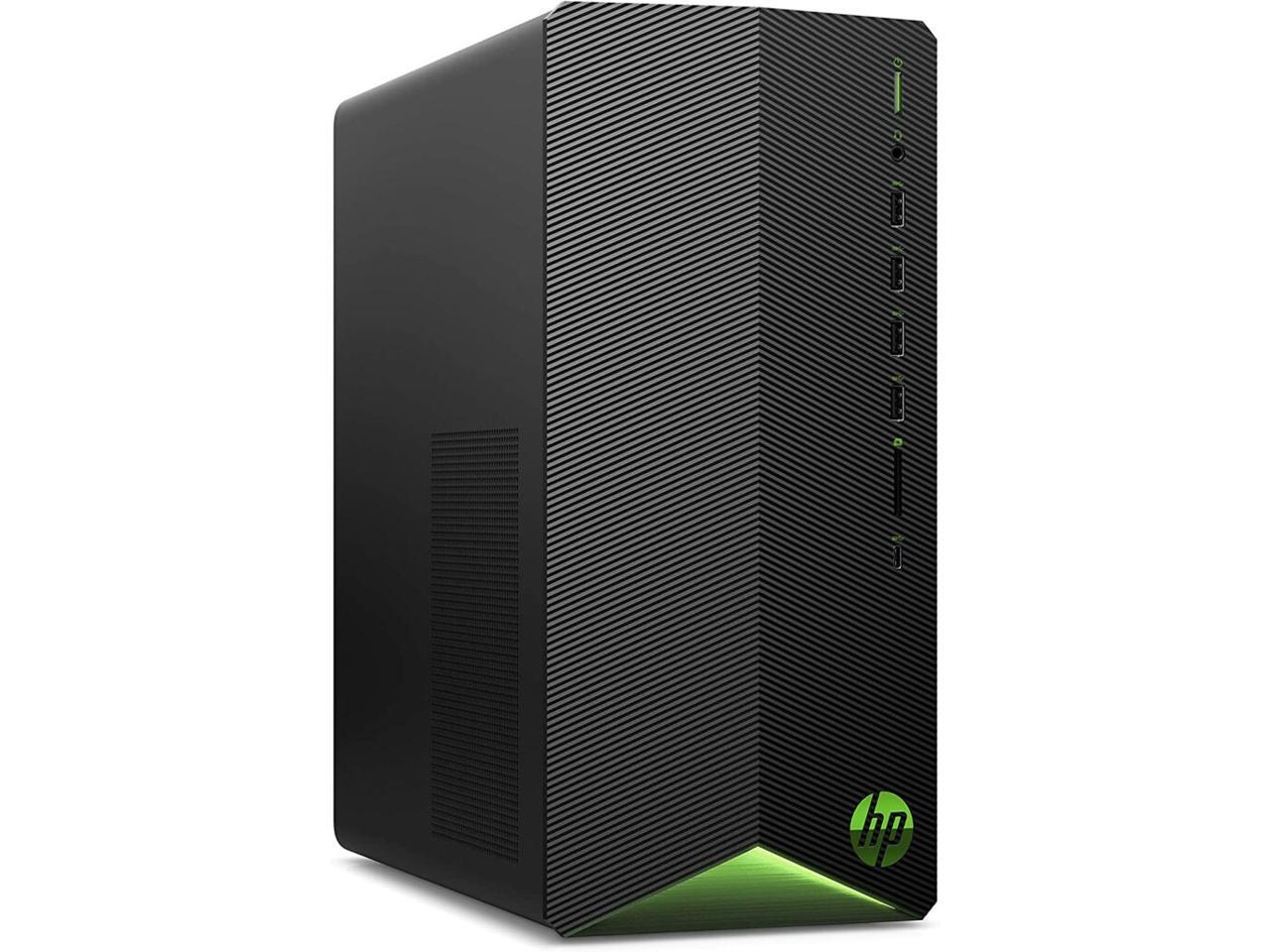 HP
From: Newegg
Was: $1450
Now: $869 ($580 off)
This smaller HP desktop is running an older CPU-GPU combo, but its 32GB RAM, 1TB SSD, Wi-Fi 6 wireless, and USB Type-C port make it a great choice for those who want an all-around work PC that can also handle a few games.
Black Friday gaming laptop deals
Lenovo Legion 5 17.3-inch Gaming Laptop
Lenovo
From: Walmart
Was: $910
Now: $750 (21% off)
Entry-level gaming laptops are hard to find, especially with big screens. This Lenovo model will handle most games at low settings without breaking the bank thanks to its GTX 1650 GPU.
See the Lenovo Legion 5 at Walmart
Asus ROG 16 Core i9 Laptop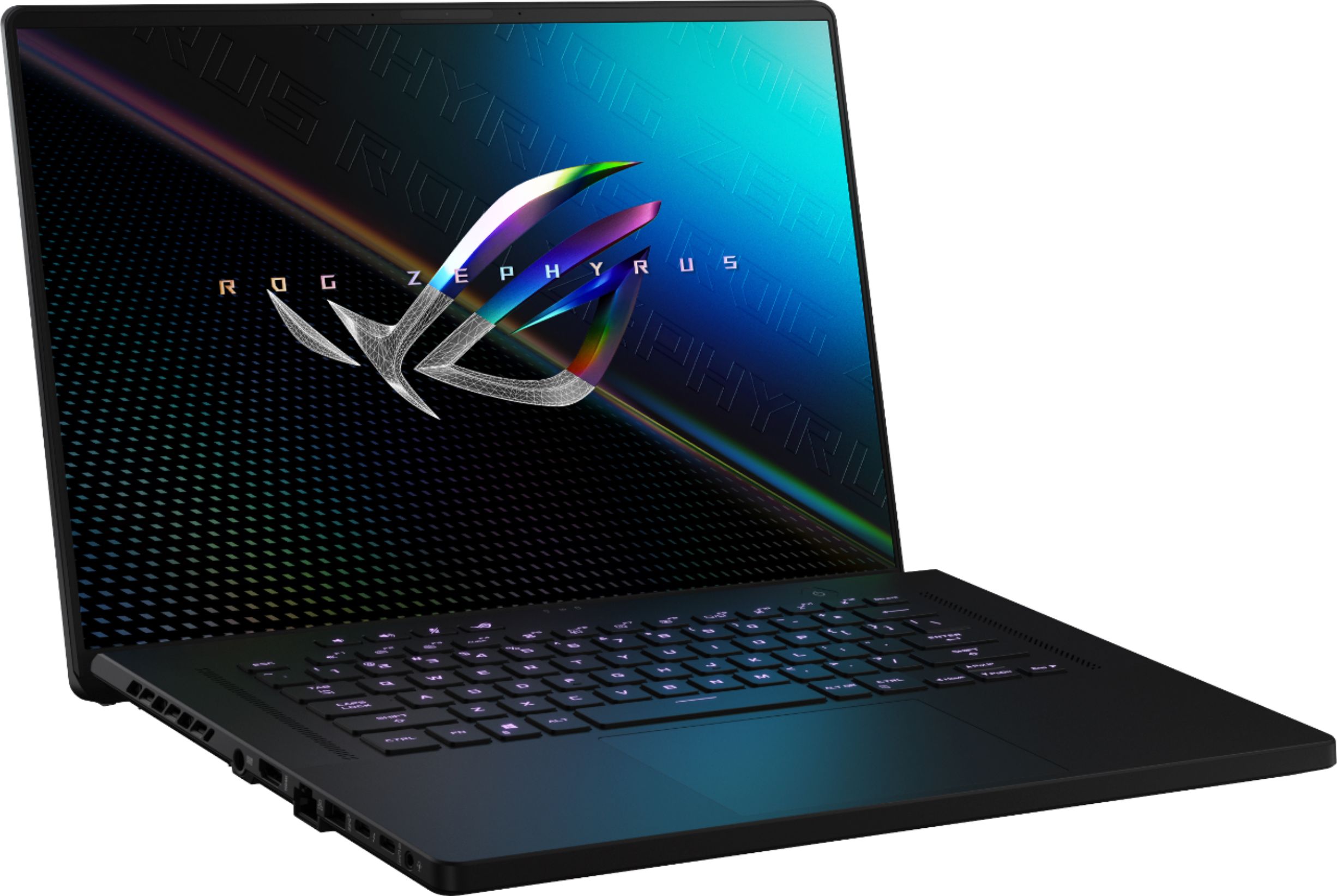 Asus
From: Best Buy
Was: $1850
Now: $1500 ($350 off)
This beefy laptop from Asus includes a blazing-fast Core i9 processor, an RTX 3060 graphics card, a 1TB SSD, and 16GB of memory. With a 165Hz 2560×1600 screen that's considerably better than 1080p, it's a steal.
Razer Blade 15 Base Laptop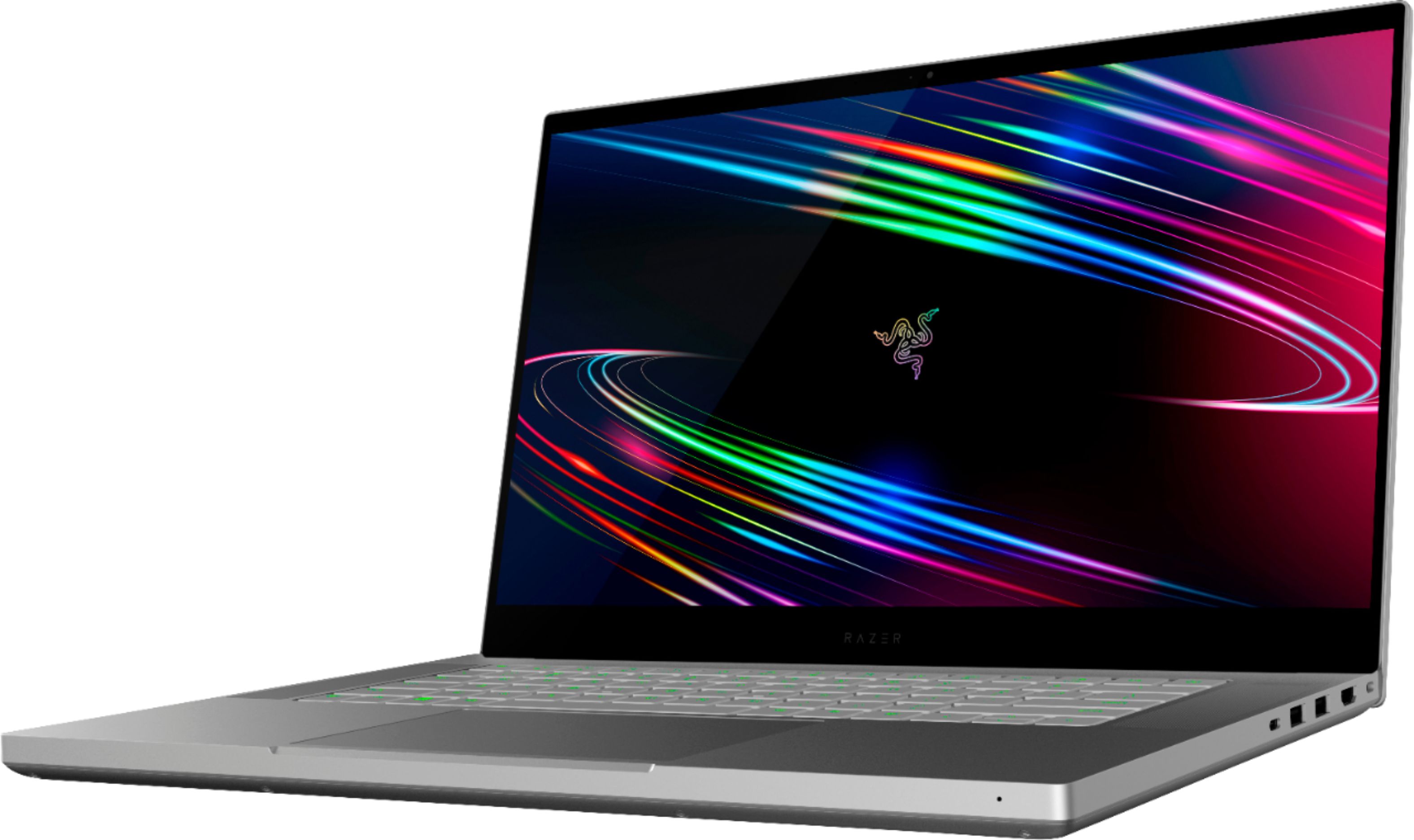 Razer
From: Best Buy
Was: $2300
Now: $1400 ($900 off)
Razer has a reputation for svelte high-end gaming laptops. This one uses an older RTX 2070 GPU, but it's rocking an amazing 4K OLED screen, which goes a long way to make up for that.
Dell G15 Ryzen Gaming Laptop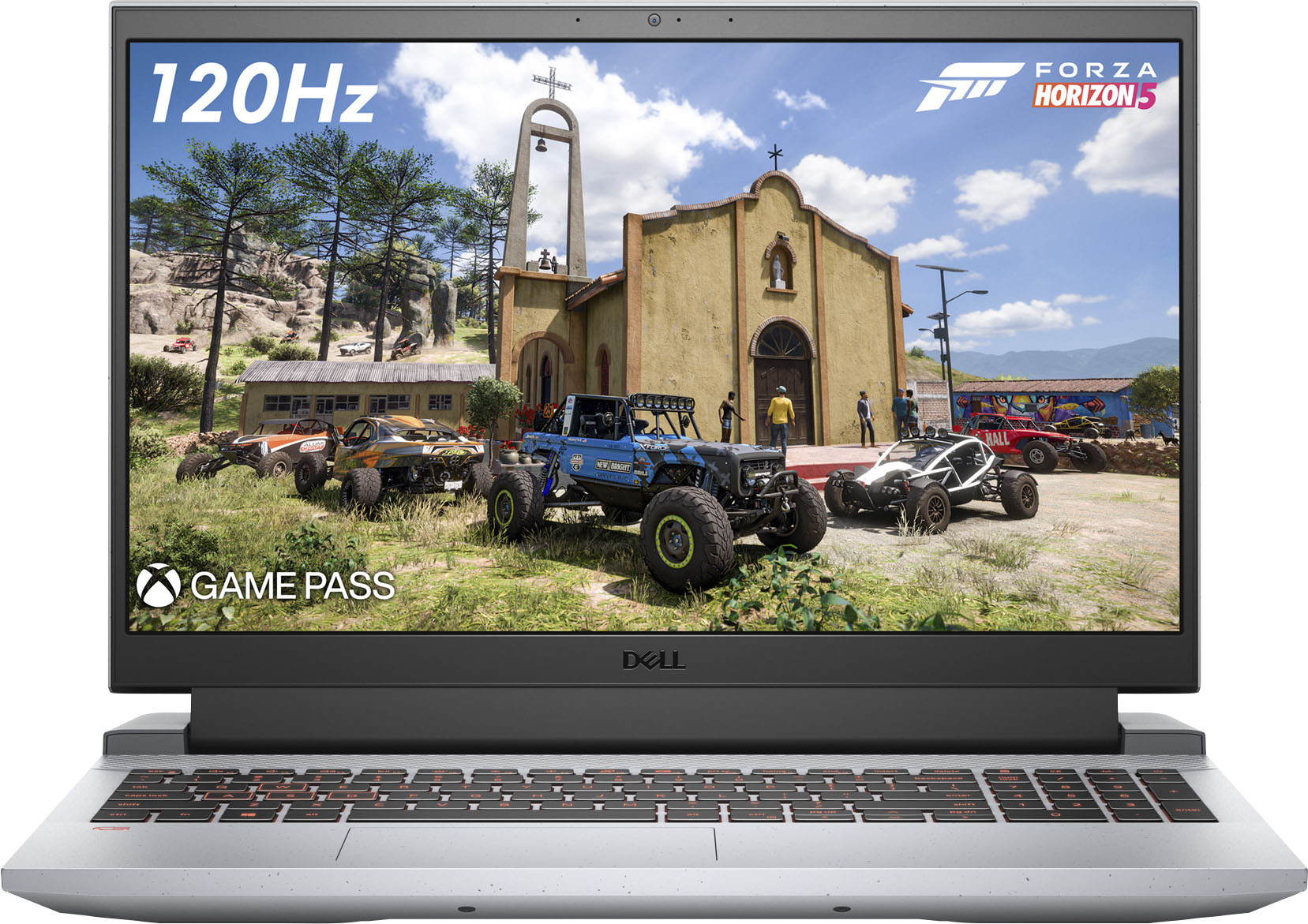 Dell
From: Best Buy
Was: $1150
Now: $880 ($270 off)
This Ryzen-based laptop includes both an RTX 3050 Ti GPU and a 120Hz screen, making it an ideal machine for mid- and low-end games and eSports.
Asus TUF Core i5 Gaming Laptop
Asus
From: Walmart
Retail Price: $799
This laptop is such a good deal for its specs — 11th-gen Core i5 processor, RTX 1050 GPU, 512GB SSD, all for well under a grand. Unfortunately it's not available everywhere.
Gig

abyte Aero 15 OLED Gaming Laptop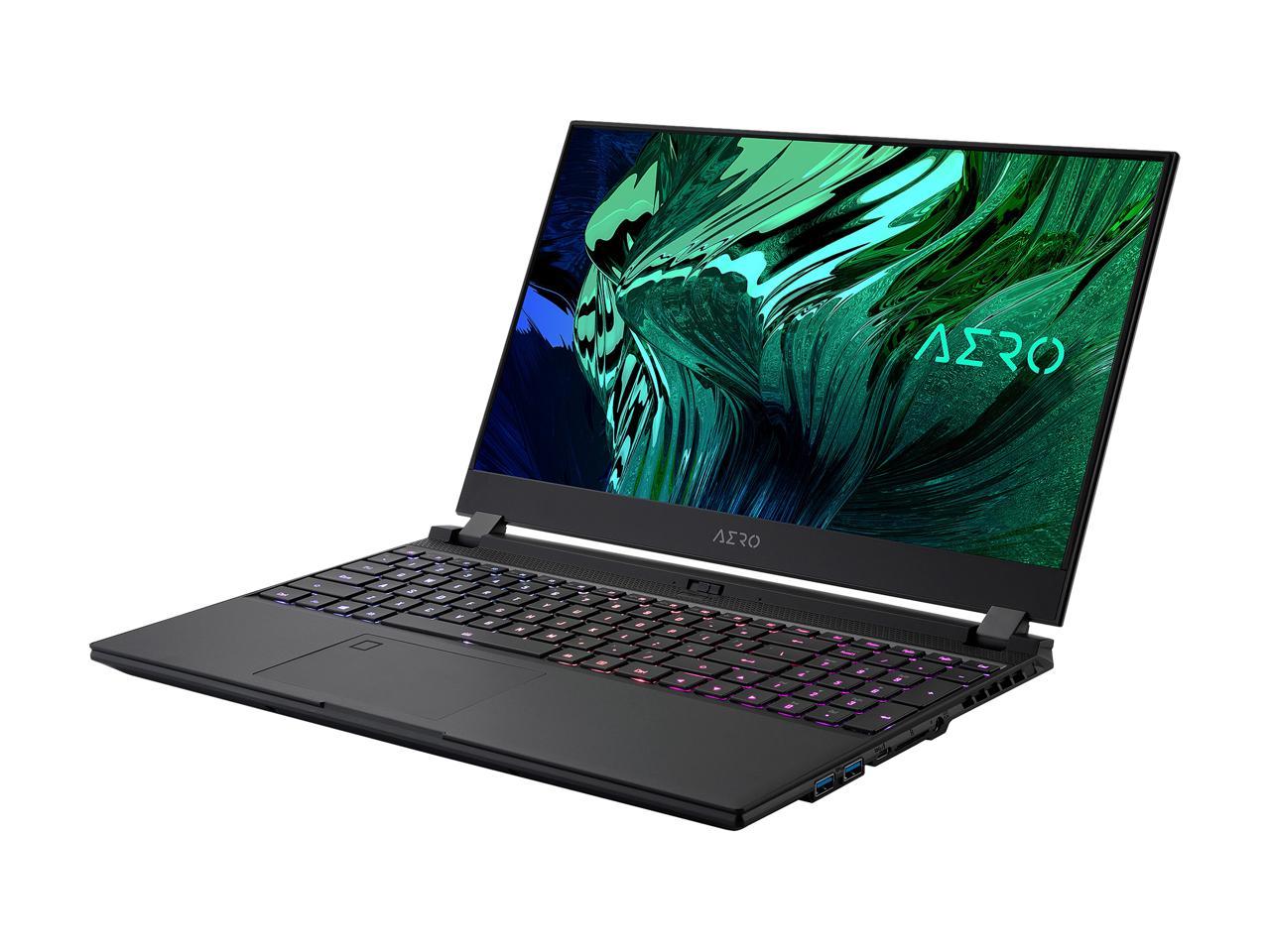 Gigabyte
From: Newegg
Was: $3000
Now: $1900 (after $300 rebate)
This high-end laptop with a 15-inch 4K OLED screen, 11th-gen Core i7 processor, and a beefy RTX 3080 graphics card is over a grand off its retail price. Unfortunately $300 of that is in the form of a mail-in rebate.
Black Friday PC component deals
Samsung 970 EVO Plus M.2 SSD 1TB
Samsung
From: B&H Photo
Was: $170
Now: $140 ($30 off)
It's not a great time to look for most PC upgrades, but you can at least get some hyper-fast SSD storage at a nice discount.
See the Samsung 970 EVO Plus M.2 SSD at B&H
Samsung 980 M.2 SSD 1TB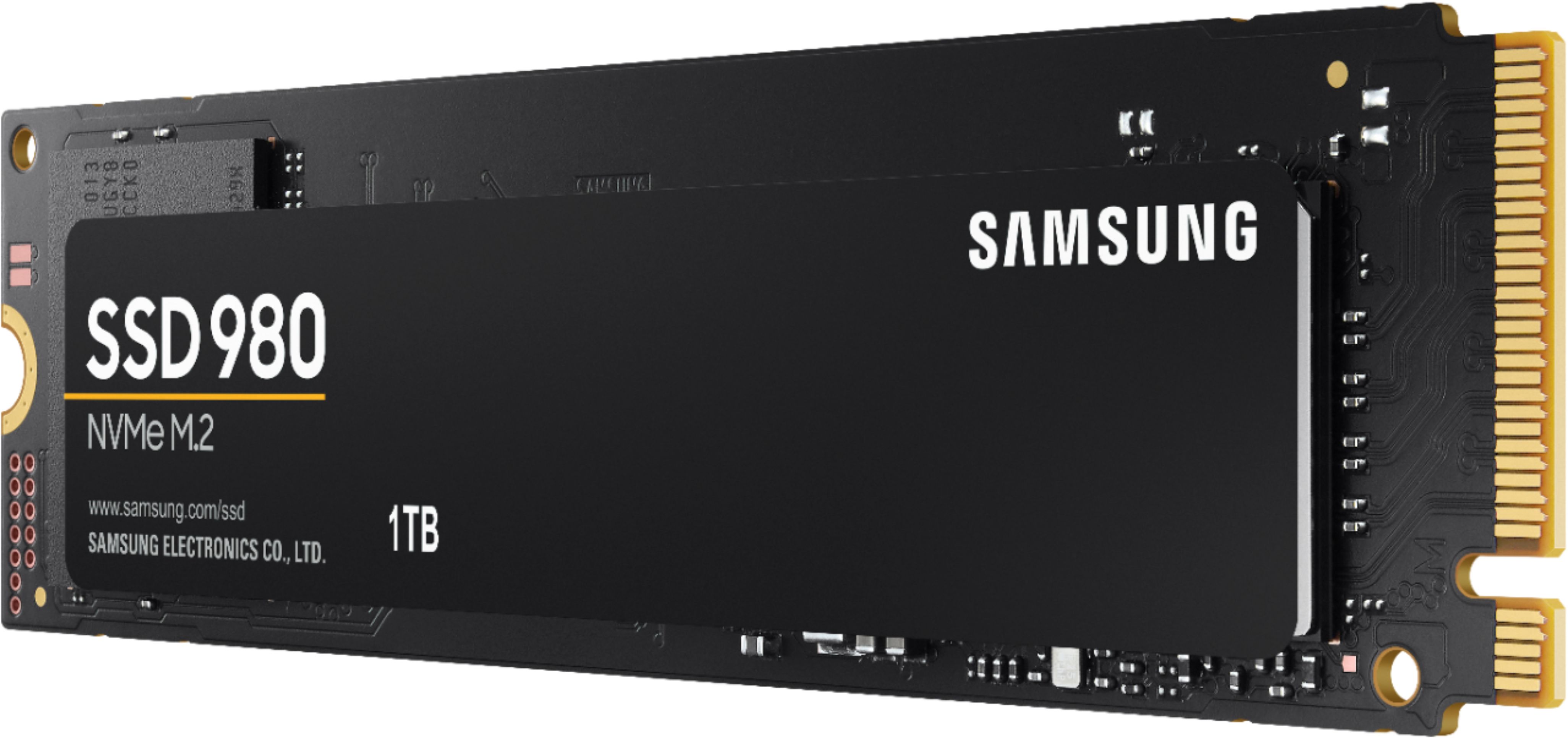 Samsung
From: Best Buy
Was: $140
Now: $100 ($40 off)
This newer but slightly slower SSD can be had for an even better price.
Samsung 980 M.2 SSD at Best Buy
Sandisk Ultra M.2 SSD 1TB

Sandisk
From: Best Buy
Was: $230
Now: $80 ($150 off)
And if you're looking for an even better deal, there's a Sandisk version of the same design and the same capacity at an even lower price.
AMD Ryzen 7 5800X Processor
AMD
From: Best Buy
Was: $449
Now: $369 ($80 off)
AMD's Ryzen processors are great for gaming, and this is one of the better ones with a sweet discount.
Gskill 2x8GB DDR4 Desktop RAM
G.Skill
From: Newegg
Was: $65
Now: $55 ($10 off)
This cheap and not especially speedy RAM set is a great way to give your PC a memory boost. Buy two (if your motherboard can support it) for 32GB total.
NZXT H510 PC case
NZXT
From: Best Buy
Was: $100
Now: $60 ($40 off)
This straightforward PC case is a favorite among PC builders, thanks to a generous tempered glass window and great cable routing.
Fractal Design Define 7 Compact PC case
Fractal Design
From: Newegg
Was: $125
Now: $95 ($30 off)
This more button-down case is popular among builders who want tons of expansion and configuration options. You can get an extra $5 off with the coupon code BCMAY2296.
Black Friday gaming accessory deals
Razer Raiju Android Controller
Razer
From: Target
Was: $150
Now: $75 (50% off)
Okay, technically this is a mobile accessory, a fantastic little clip-on controller for your Android phone. But it's also a really great companion to streaming services like Xbox Game Pass, Nvidia GeForce Now, and Stadia.
HyperX Cloud Stinger Headset
HyperX
From: Target
Was: $50
Now: $30 ($40 off)
This lightweight wired headset is great if you want a few marathon gaming sessions on a budget.
Elgato HD60 S+ 4K Capture Card
Elgato
From: Walmart
Was: $200
Now: $150 ($50 off)
If you're looking to get your stream on, this card is great at taking video from game consoles (or even another PC) and throwing it up for online platforms like Twitch.
HyperX Quadcast microphone
HyperX
From: Target
Was: $140
Now: $84 (40% off)
Unlike some of the more popular options, this gaming-focused condensor microphone comes with a built-in anti-vibration shock mount and pop filter.
Xbox Elite Series 2 Wireless Controller
Microsoft
From: Microsoft
Was: $180
Now: $140 ($40 off)
This official controller from Microsoft is the ultimate in comfort and customization for any game that doesn't work well with a mouse and keyboard. Despite the Xbox branding, it works great on PC and mobile.
Which retailers have Black Friday sales?
Most of the major retailer suspects are already offering deals on gaming gear, and the major PC manufacturers are offering some of the same discounts they generally do. Some of these are labeled as "early Black Friday deals," some aren't, but there are discounts to be found either way.
Best Buy — America's last surviving big box electronics retailer has a Black Friday ad hub with dedicated pages for video games in general, PC gaming, and laptops and desktops.
Amazon — Amazon's pre-Black Friday hub is a grab bag of random discounts, but it's heavily peppered with electronics of all kinds. Check the site (or ours!) for ongoing, limited-time deals on Thursday and Friday.
Newegg — Newegg's Black Friday deals run all week.
Walmart — Walmart is offering pre-BF deal hubs for both electronics in general and video games.
B&H Photo — B&H is offering a roling selection of discounts on all kinds of electronics equipment, including PC accessories and components.
Dell — Dell offers at least some discounts on most of its product categories.
Lenovo — Lenovo's Black Friday deals aren't live until, well, Black Friday, but you can preview them ahead of time.
HP — HP offers weekly deals on most of its categories, but the big discounts won't be live until Black Friday.
Razer — Razer is offering a nice selection of discounts on some high-dollar items, as well as decent discounts on bundled accessories.
What follows is our catch-all omnibus for gaming hardware. PCWorld also has dedicated Black Friday deal pages for mice, keyboards, monitors, standard laptops, Chromebooks, and all sorts of other stuff.